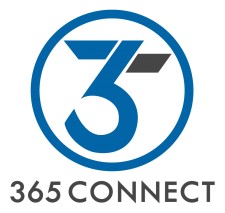 NEW ORLEANS, LA, November 13, 2017 (Newswire.com) - ​365 Connect, a leading provider of award-winning marketing, leasing, and resident technology platforms for the multifamily housing industry, announced today that its founder and CEO, Kerry W. Kirby, will serve as keynote speaker for a live webcast. The webcast, Utilizing Resident Portals to Serve Next Generation Renters, is scheduled to air on November 15, 2017 at 3:00 PM ET on MultifamilyBiz.com, the largest media platform in the multifamily housing industry.
Utilizing Resident Portals to Serve Next Generation Renters will deliver captivating, investigatory discussion concerning resident portal technology and how it can be leveraged to serve and retain residents in the multifamily housing industry. The webcast will delve into the way the rapid adoption of technology combined with the shifting demographic of renters created an industry-wide expectation to provide residents with seamless access to the digital services they have come to expect.  In evaluating these shifts, the webcast  explores the rise of mobile and social platforms, which are now changing how renters consume information and communicate — not only during  the housing search, but also after the lease is signed.
Kirby stated, "Normally, it takes a span of time to truly identify the characteristics that define one generation from another, but this has never been the case with Gen-Z.  This generation grew up in the Digital Age, and because of their exposure to technology, they demand next-level digital services. They are fully mobile, utilize multiple social media platforms, and communicate through text messaging. With these insights in mind, it is more important than ever for multifamily housing operators to embrace new technology platforms that meet the needs of this unique and unprecedented demographic of renters."
"As the digital footprint extends beyond control, isolated websites, fragmented data, and patchwork transactional components represent an incomplete picture of how the next generation is engaging online."
Joining Kirby is property management expert, Ernest F. Oriente of PowerHour, an industry professional since 1988 and the author of SmartMatch Alliances. Oriente and Kirby have presented over 100 webcasts together, covering an array of topics from strategies on maintaining optimum performance of multifamily communities to the latest technology trends. With a combined experience of almost 50 years in the multifamily housing industry, Oriente and Kirby deliver comprehensive, educational, and leading-edge programming.
"As the digital footprint extends beyond control, isolated websites, fragmented data, and patchwork transactional components represent an incomplete picture of how the next generation is engaging online. Flexible cloud-hosted technology, open APIs, and scalable infrastructure are paving the way to integrate multiple communication and transactional platforms into a unified solution," Kirby concluded. "As we continue to look at innovative methods to simplify onboarding practices and serve residents, it is crucial that multifamily housing operators realign their strategies to accommodate the next generation of renters. We are excited to share our knowledge of this subject with our industry peers."
Registration for the webcast is available at MultifamilyBiz.com
MULTIFAMILYBIZ.COM + POWERHOUR WEBCAST SERIES: Founded by multifamily housing industry thought-leaders Kerry W. Kirby and Ernest F. Oriente, the MultifamilyBiz.com + PowerHour Webcast is a monthly series of comprehensive, educational, and leading-edge programming. The webcasts are presented and hosted on MultifamilyBiz.com, the largest media platform for the multifamily housing industry, which delivers news, events, and resources to more than one million monthly visitors. Explore: www.MultifamilyBiz.com
 ABOUT 365 CONNECT:  365 Connect was founded in 2003 with an unwavering commitment to transforming how apartment communities market, lease, and retain residents. As a leading provider of award-winning technology platforms for the multifamily housing industry, 365 Connect delivers a fully-integrated suite of comprehensive solutions that automate marketing, simplify transactions, and serve residents after the lease is signed. The 365 Connect Resident Lifecycle Platform allows its clients infinite expansion, robust integrations, and the ability to revolutionize user experiences. Explore: www.365connect.com
Source: 365 CONNECT